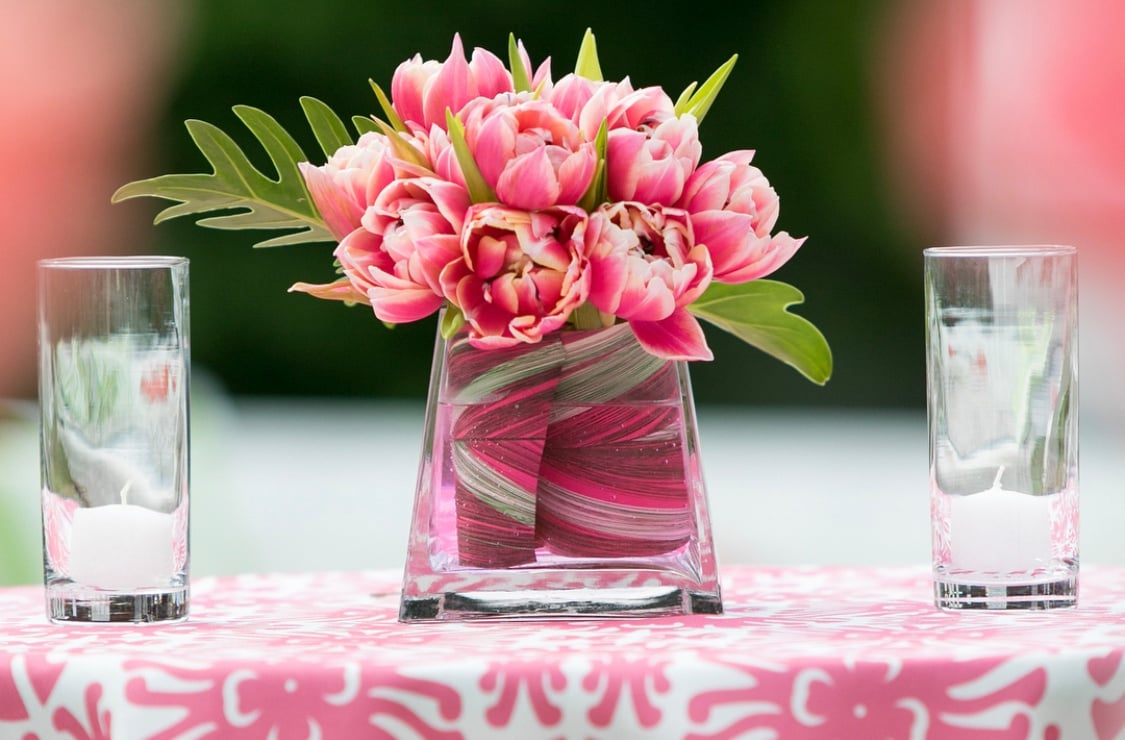 @emilywhitegromacki |Wolfgang Puck Catering
In case you were on vacation this entire summer and missed it, the Tropical and Botanical trend has been super hot and appears to show no signs of slowing down! These bold and exotic floral patterns are guaranteed to add eye-catching liveliness to any event. Weather it's a wedding, social gathering or corporate event, tropicals impart fun and bold color in a hot way. Here are some of our favorite events from this summer that embraced this trending style.
To Summer With Love
The 2018 summer menu recently released by Wolfgang Puck Catering was inspired by flavors of the tropics and the vibrant design palates currently on trend in event, fashion, and home decor. The menu launched in style at a kick-off event titled "To Summer with Love," held at the AT&T Performing Arts Center in Dallas. Hot pink and aloe green tropical prints were a perfect match for the vibrant menu and custom butler napkins displayed the newly crafted tastings with an exotic flare.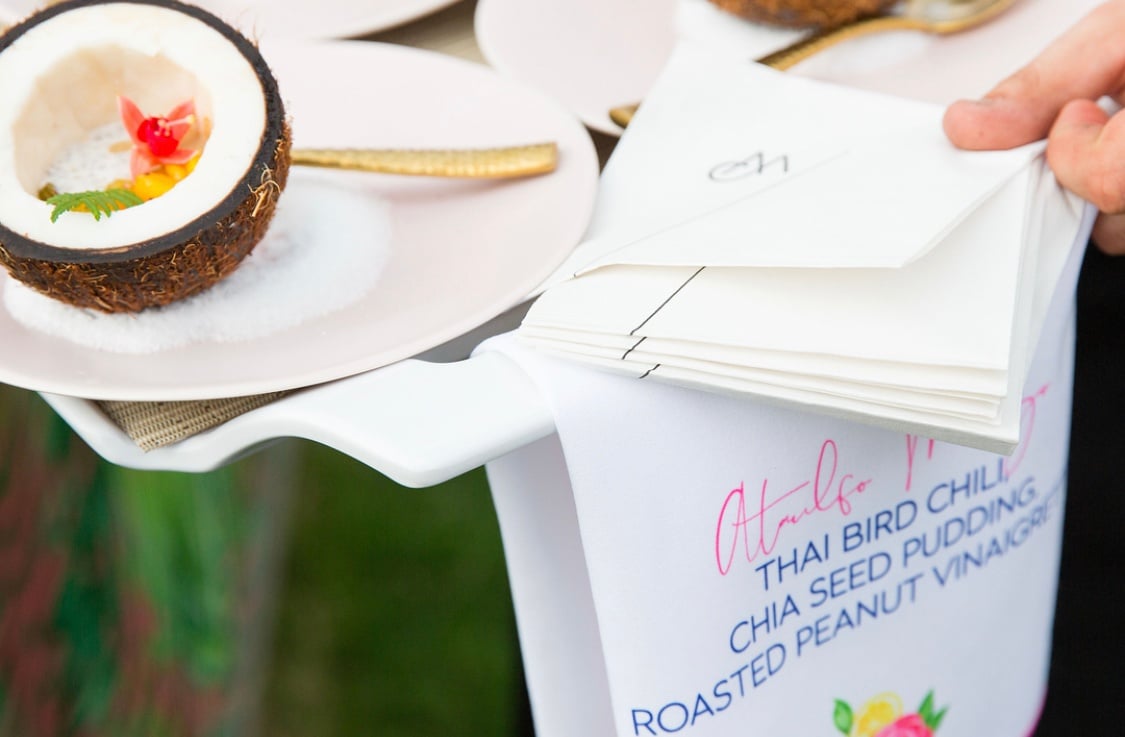 @emilywhitegromacki |Wolfgang Puck Catering
Exotic Romance
It's hard to escape the tropical vibe when you have a setting like the Bok Tower Garden, so why not elegantly embrace like Melanie Paige Events + Design and Fern and Curl did for their recent wedding styled shoot? The tropical origin of the rattan peacock chairs fits in perfectly in this equatorial garden.

@fernandcurldesigns Fern and Curl
Palm Springs Vibes
High above the city, the banana leaf pattern of the Breakers Palms table linen brought the Palm Springs vibes to the city of Atlanta. This corporate event was full of run and style.

@soireecateringandevents Soiree Catering And Events
Hopelessly Devoted to Pinks
Nothing feels more right for summer than a good pink, the brighter the better! That must have been what Kehoe Designs was thinking when they designed this endless fuchsia tablescape for an event at The Art Institute of Chicago. The current exhibit on the modern wing terrace by Judy Ledgerwood was the perfect backdrop for this summer affair.
@lprad
@kehoedesigns Kehoe Designs
Business Is A Beach
This colorful and fun event was all about the beach! Educational in nature, but breezy and fun all at the same time, thanks to the seaside theme. Guests fine-tuned their wedding pricing pitches, enjoy beautiful beach views, experienced amazing cuisine, and a visually exciting event planned by Golden Poppy Events.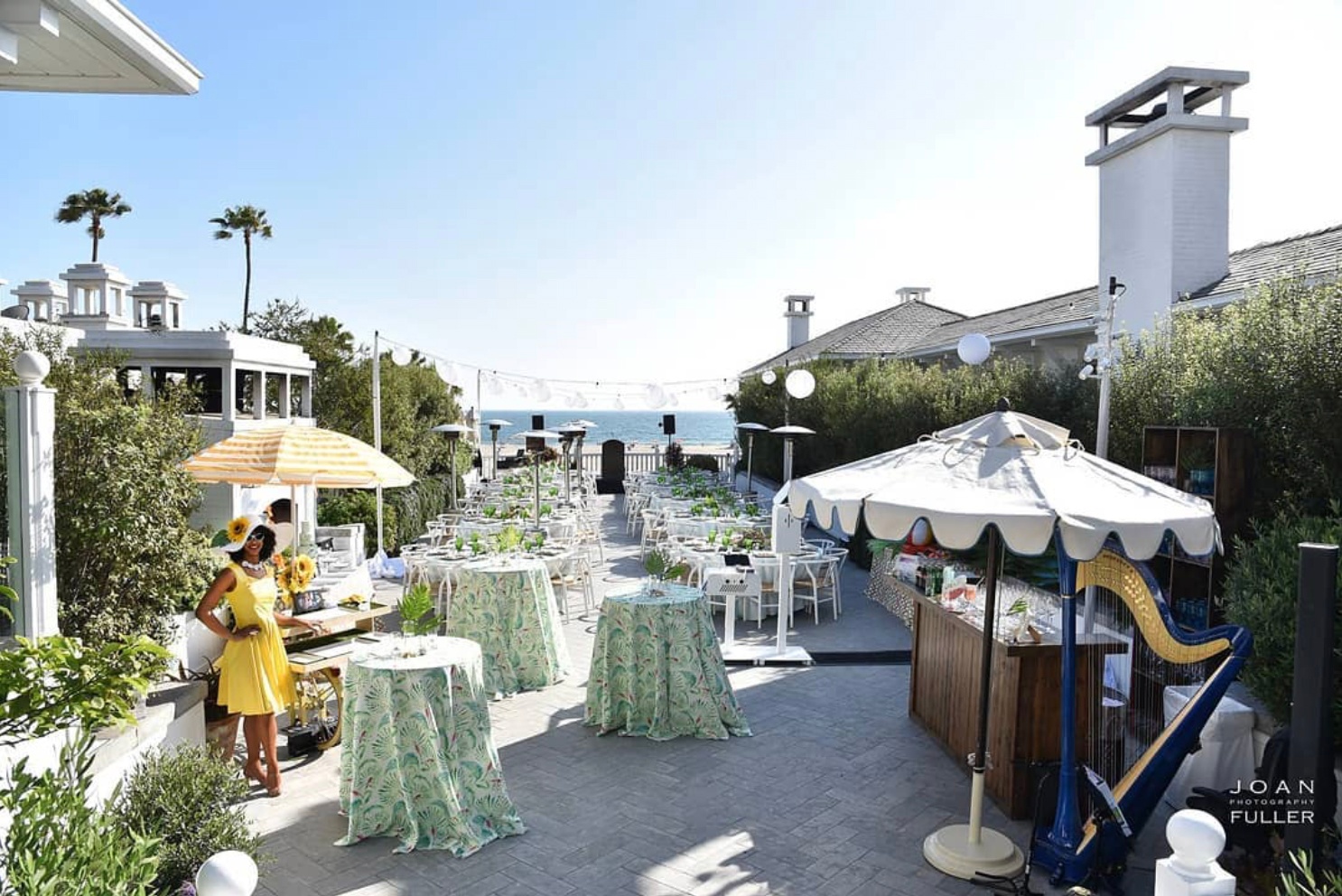 @abc_gal ABC Los Angeles | Joan Fuller Photography
@lapinataparty La Pinata Party Rentals | @sararoseevents Sara Rose Events
Summer may be quickly coming to an end, but no matter what time of the year it is, tropical style brings a pop of fun and color into any type of event. Did you throw a tropical event this summer? Share it with us on Instagram.